Biography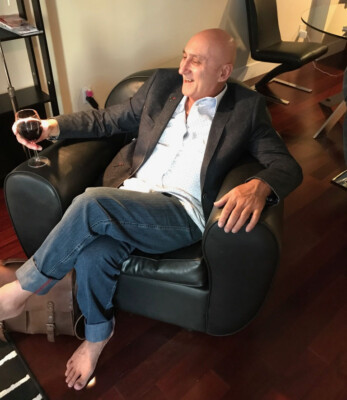 Drawing at an early age piqued Gary's interest in art. During the 1970's he studied fine art and graphic design at the college and university level, then began a career in abstract painting. During the following years, he developed a unique style of abstract painting and began showing his work in many art galleries in the Toronto, Kitchener and the surrounding area with great success.
After working for 25 years as a graphic designer and website developer he returned to his career of painting to pick up where he left off. In essence, his goal is to create a natural event on the canvas, in a completely organic way; much the same way nature creates the intricate and complex patterns throughout the universe.
Gary was a member of the Art District Gallery Co-operative in Kitchener from 2016 to 2017 and has recently joined the Greater Napanee Area Arts Association, after relocating to Napanee this summer. He continues to paint and show his work in local galleries and is active in the art community.
Gary Barnett
132 County Rd. 8,
Napanee, Ontario
Canada
K7R 3C8
Mobile: 519-505-0468
Email: art@garybarnett.ca
Website: garybarnett.ca
NEWSLETTER SIGN UP
Click the link above to sign up for my Newsletter to find out about upcoming events and special opportunities.